News
Come visit. Learn something new.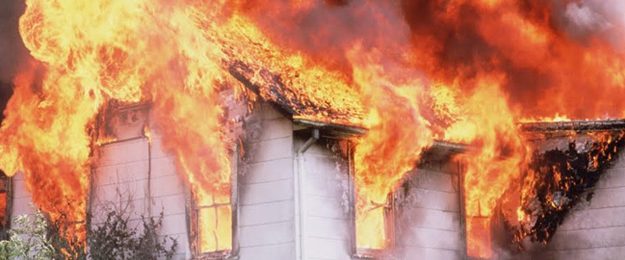 Personal Insurance vs. Personal Risk Management
Every day, every hour, almost every minute, you are told that insurance products are all about price. This couldn't be further from the truth!  Of course, you don't want to pay more than you should to protect your home. But you also don't want to put your faith in a policy that was thrown together without care.  True peace of mind comes from a solution tailored to meet your precise needs.  We use a unique risk identification and quantification process to choose the right tool for the job. All companies, all products, and all agents are NOT created equally. At Oliver Insurance Agency we believe that protecting your home, lifestyle and dreams are worth much more than 15 minutes of our time— our clients think so too.
We believe insurance is not just about replacing things. Insurance is also about how the choices we make today could affect us tomorrow. We work to earn your trust in the process and craft the proper plan with you to reduce or transfer your exposure to risk.  The best solution is different for each client and you need to be involved in the process and comfortable with the resulting coverage.
We take the time to find out what's important to you. Where are you now? Where do you want to be? What is IMPORTANT to you? How do you want it protected? How much is enough?
Here are a couple of key points to remember when discussing the amount of coverage to purchase for your home:
Homeowners insurance REBUILDS your home with new materials at today's labor costs. The Market Value and Tax Value of your home are completely different from Replacement Value.
Your policy is a contract with "Conditions" for claim settlement. Many people purchase what they believe is replacement cost coverage for their homes and then violate the conditions set forth in the policy by not having enough coverage. This leaves them inadequately covered in both a total and partial loss situation.
Extended Replacement Cost has been misunderstood for years. Do NOT believe the myth that insurance adequacy is achieved by reducing the amount of coverage on the structure of your home by the percentage provided in the Extended Replacement Cost Coverage. You may find the coverage voided by the failure to meet the conditions set forth in the policy, or you may painfully discover that you have lost Replacement Cost Coverage altogether.
Remember—not all Homeowners policies are the same. Request to see the actual wording in the endorsements, conditions, and exclusions. Review in detail the accuracy of the replacement cost estimator to determine the cost to rebuild your home.  This is not the place to cut corners— this is your home!