News
Come visit. Learn something new.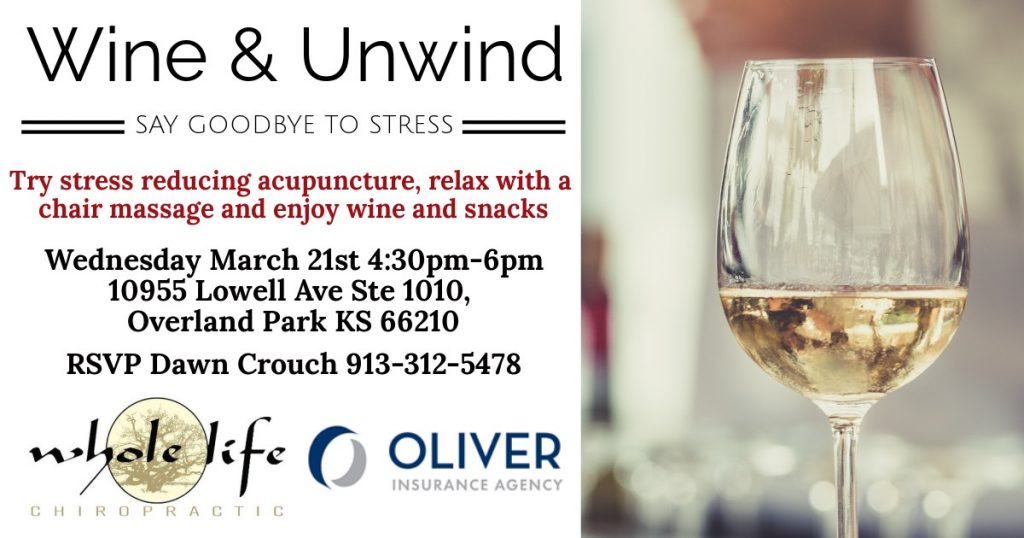 Wine & Unwind: Say Goodbye To Stress
Co-hosted by Whole Life Chiropractic, this relaxing event is designed to satisfy your curiosity about how massage and acupuncture can help reduce stress.  Dr. Nicole will be giving demonstrations and sharing tips for a healthier happier lifestyle.  Come meet new friends over a glass of wine, enjoy a chair massage and learn something new.
Sure to fill up quickly, don't hesitate RSVP now!
RSVP Dawn 913-312-5478
LOCATION:  10955 Lowell Ave Ste 1010 Overland Park KS 66210