News
Come visit. Learn something new.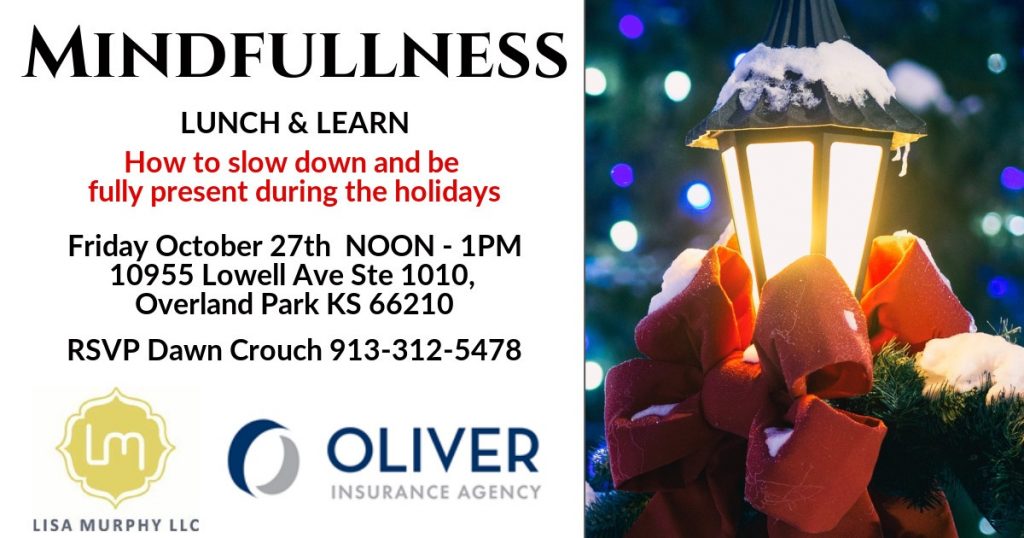 Mindfulness Lunch & Learn
Have you ever felt like you blink and suddenly it's January?  Special guest Lisa Murphy will be teaching this class on how to slow down and be fully present during the holidays.   Beat the end of year stress and enjoy each moment through mindfulness!
FREE LUNCH & LEARN
RSVP REQUIRED:  Dawn 913-312-5478