News
Come visit. Learn something new.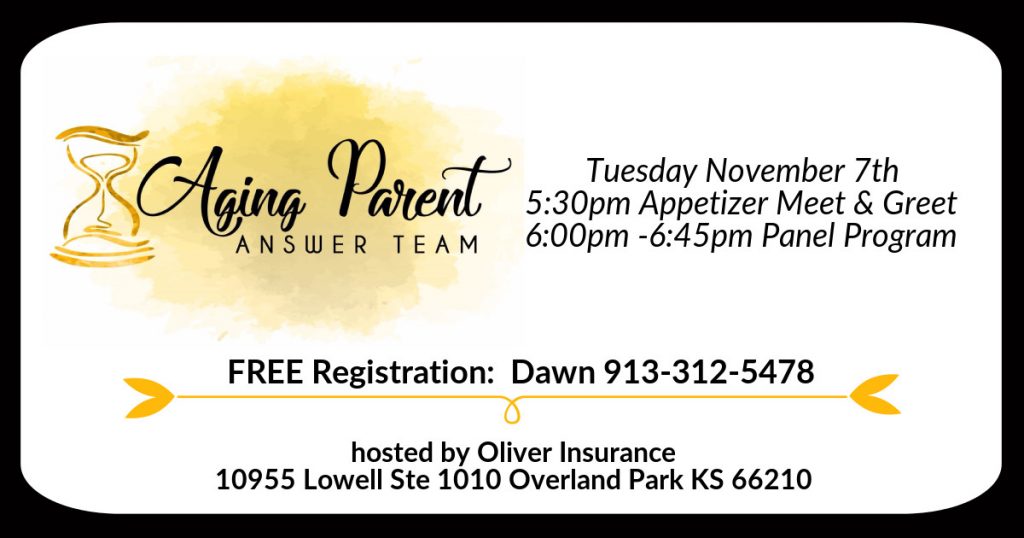 Aging Parent Answer Team Panel
Join us for appetizers on Tuesday November 7th, 2017.
Special Guests
The Aging Parent Answer Team™ is a group of professionals who have teamed up to be a resource for busy people who are transitioning into the role of caring for an aging parent. We recognize the time and effort it takes to find answers to the many questions you are facing.
Who has time to search out answers one at a time?
Whether you need clarity about legal matters*, care options, downsizing or even insurance, we're here to point you in the right direction. Once your plans are in place and you've prevented an unforeseen crisis, you can relax again and focus on making the best of the time left with Mom or Dad. 
Follow the Aging Parent Answer Team on Facebook for weekly tips.